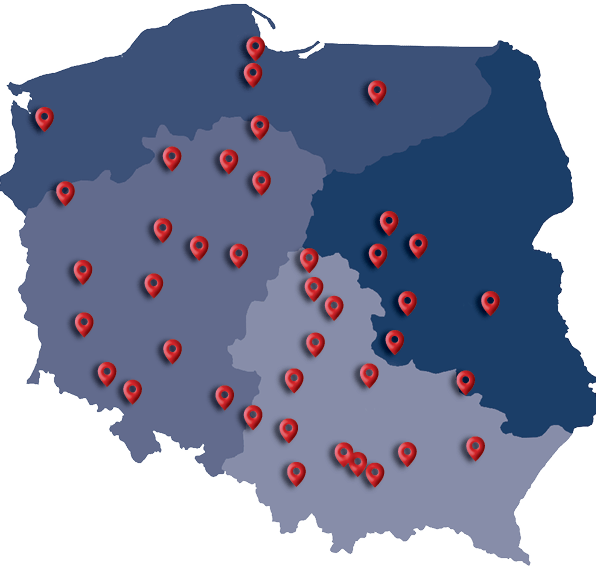 ABOUT US
 S.O.S. GROUP
We are a modern company with family roots and over 20 years of experience in the market.
S.O.S. GROUP – you can trust us.
Our advantage is professionalism, high quality of services, experienced staff and individual approach to each Client. We ensure the highest standard while optimizing costs. We are not afraid of challenges. We offer a wide range of services in the field of property protection, technical security and cleaning services.
Our motto is "quality, not quantity".
OVER 20 YEARS
OF EXPERIENCE
The diversity and reputation of our clients testify to the fact that we can meet even the greatest challenges. Individual approach, preceded by a thorough analysis of needs and requirements and industry specifics, combined with reliability, honesty and responsibility of our employees guarantee the highest quality of services. We keep up-to-date with the latest technological solutions and trends to maintain consistently high standards.
"We treat our clients' business objectives as our own, working to increase competitiveness through cost optimization."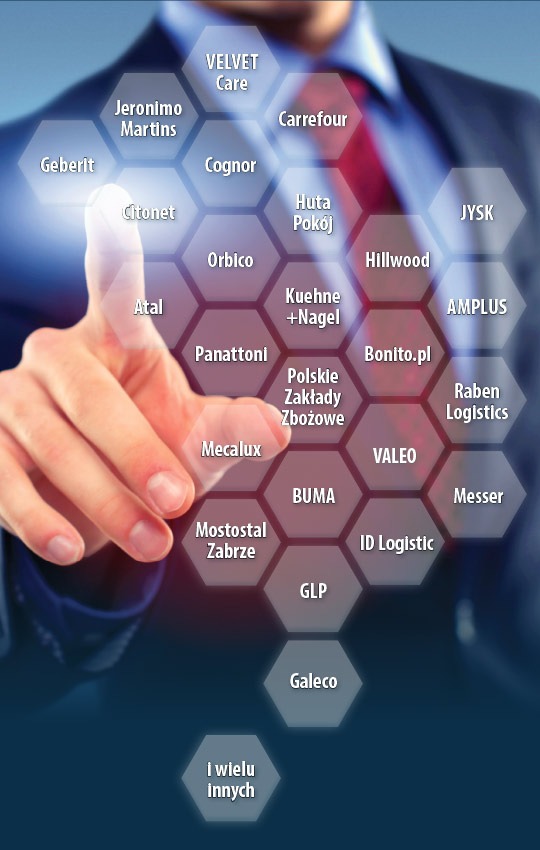 OUR SERVICES
Physical Property Protection
We provide comprehensive physical protection of property and reception services. We perform Security Audits.

PHYSICAL PROTECTION
We develop facility security plans, install monitoring and alarm systems. We provide trained security guards.
Depending on the clients' needs and requirements we prepare concepts of facility security, using access control systems, alarms and video monitoring. We incorporate these elements into the physical protection plan.
Wherever possible, we suggest replacing physical protection with electronic surveillance in the TIMESHARING system. This is how the Client gains optimization of protection costs.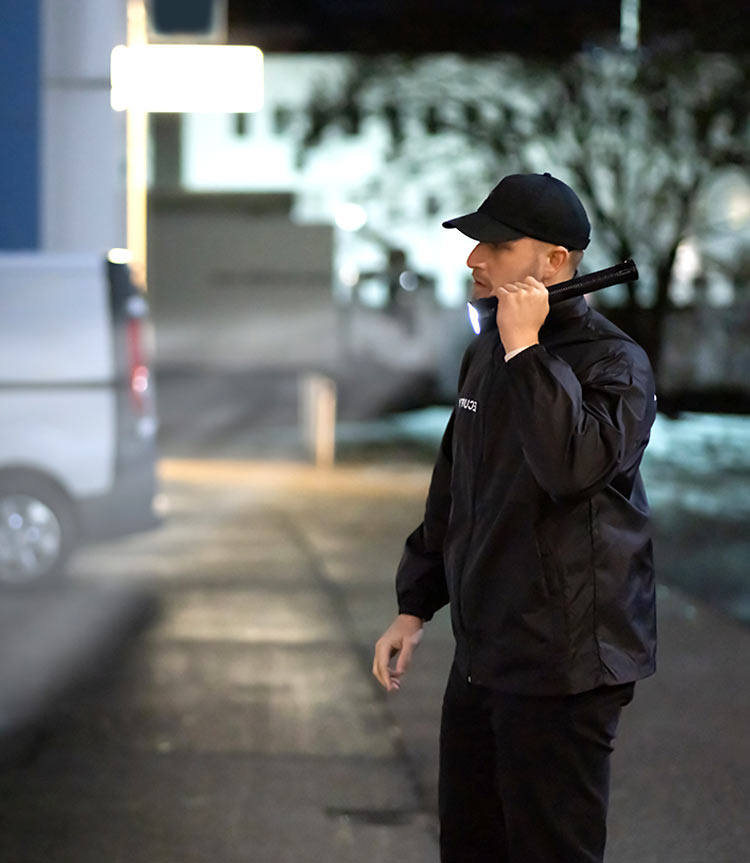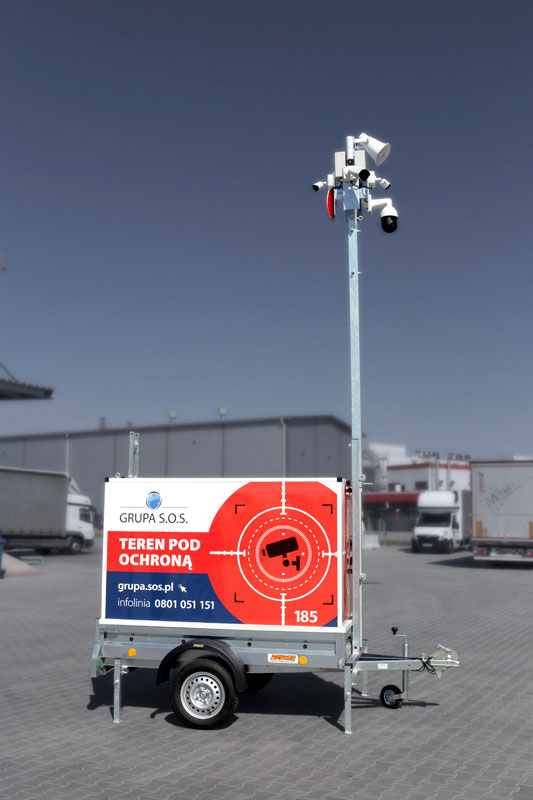 OUR SERVICES
Mobile Surveillance Towers
By using mobile surveillance towers, we reduce the costs of protection and provide quick supervision of the object in any location with online transmission and 24/7 surveillance.

MOBILE SURVEILLANCE TOWERS
Mobile Surveillance Towers are devices designed and built by the S.O.S. Group that allow for quick supervision of objects in any location. The towers have their own power supply and, thanks to the use of cameras with active image detection and thermal imaging, it is possible to secure the area without the need for additional installations. We provide 24/7 supervision of the object carried out by our Monitoring Center and online transmission. The PA system effectively deters intruders, and mobile patrols respond in situations of danger.
OUR SERVICES
Technical property protection
This service is addressed to companies that do not need 24/7 physical security or for various reasons cannot use it.

TIMESHARING
Facilities protected by Timesharing system are adequately secured by electronic systems and irregular physical and virtual patrols.
Timesharing is also an excellent support for permanent physical protection, especially for large facilities.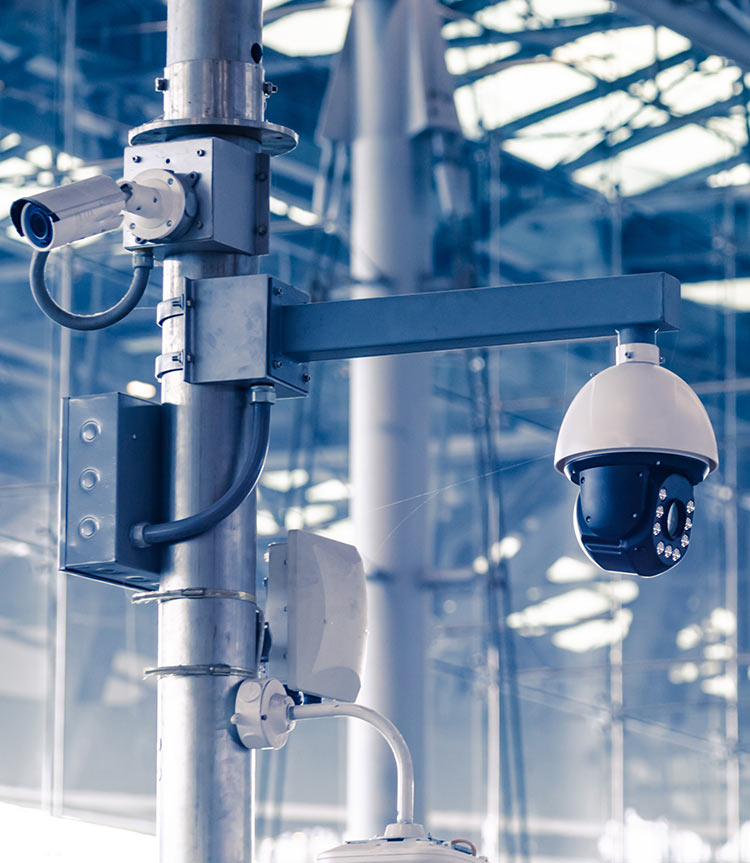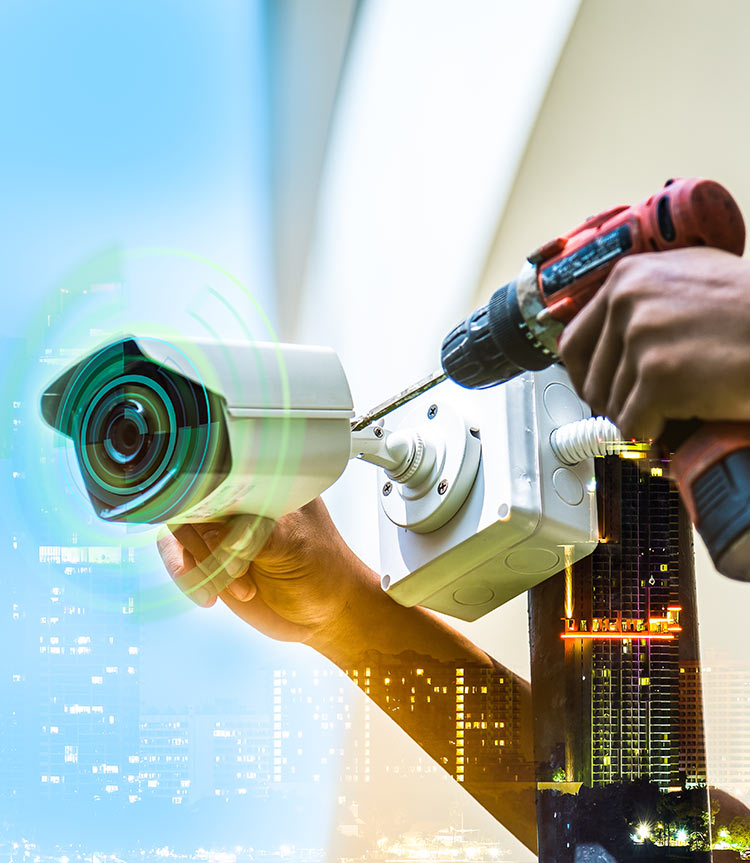 OUR SERVICES
Teletechnical solutions
We have our own Technical Support Department employing highly qualified technicians.

TELETECHNICAL SAFEGUARDS
We design and manufacture alarm, monitoring and access control systems that guarantee high level of security. We guarantee the highest quality of our installations as well as full warranty and post-warranty service for the systems we make. Our Monitoring Center provides 24-hour surveillance combined with intervention of mobile patrols in electronic security systems.
OUR SERVICES
Cleaning services
We offer comprehensive cleaning services for a wide range of clients. We take care of the cleanliness of industrial plants, logistics and warehousing centers, office buildings.

COMPREHENSIVE SERVICES
We depend on individual procedures tailored to the needs of our Clients and regular control of work. We use high quality cleaning products and hygienic materials from reputable manufacturers. We have our own advanced machine park.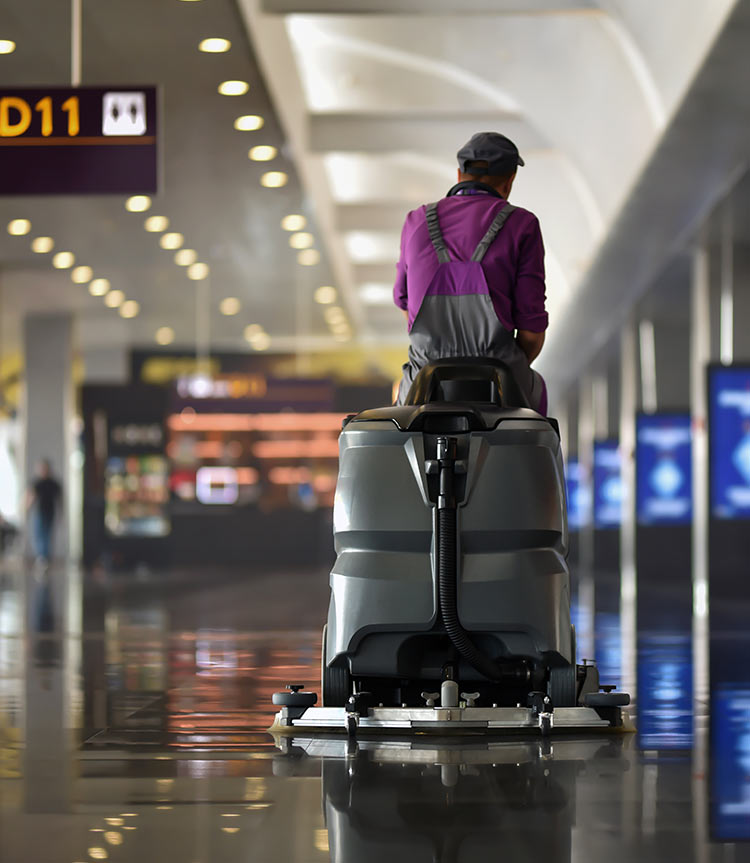 TWO DECADES
OF EXPERIENCE AND COMPETENCE
Long-standing presence in the market and experience gained make our offer optimally adapted to the needs and requirements of various industries.
We analyze the needs and requirements of our Clients. Depending on the type of service we recommend appropriate cost optimization: organization or technical change, PFRON (State Fund for the Rehabilitation of the Disabled) reliefs and other. In security services we develop alternative plans for facility protection. We check options of using Timesharing strategy and other forms of securing property. We modernize teletechnical security systems. We offer a wide range of additional services including a detective, prevention of industrial espionage, employee inspections. For cleaning services we propose new schedules of their provision with the use of modern machines and equipment. In cooperation with our suppliers we select the best cleaners and hygiene materials tailored to the nature of business and type of cleaning facility.
We are looking forward to doing business with you.





S.O.S. GROUP
Company with over 20 years of experience in the market of property protection services, technical security and cleaning services